Florida Employee Leasing Services ( PEO )

Workers Compensation Coverage - workers compensation coverage insures that you are eligible to place bids with any company, anywhere, anytime.

Payroll Preparation and Payroll Taxes - Does away with all your worries about preparing your own payroll and withholding taxes.

Payroll Deductions / Additions - Garnishments and additions of all types are processed for you. (child support, tax levies, mileage, tool allowances, vacation, holiday, etc.......)

Tax Filings - All of your taxes are taken care of on a weekly basis and your company is always current when it comes to taxes. (940's, 941's, uct-6 and  W-2's)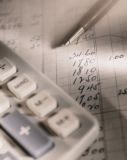 Elimination of Workers Compensation Audits -With Florida employee leasing services there are no workers compensation audits on your company.

Claim Filings - Workers compensation claims are processed and monitored for you. Assistance is also provided to you for the initial claim filing.

Record Keeping -Practically any report that you request can be produced.

HR Administration - Florida employee leasing services include health insurance, dental, vision, and 401Ks  processed and administered by the PEO.

Get Your PEO Quote With New Lower Rates!!!